How we worked with a national brewery alongside Romero Insurance Brokers to improve their HR offering.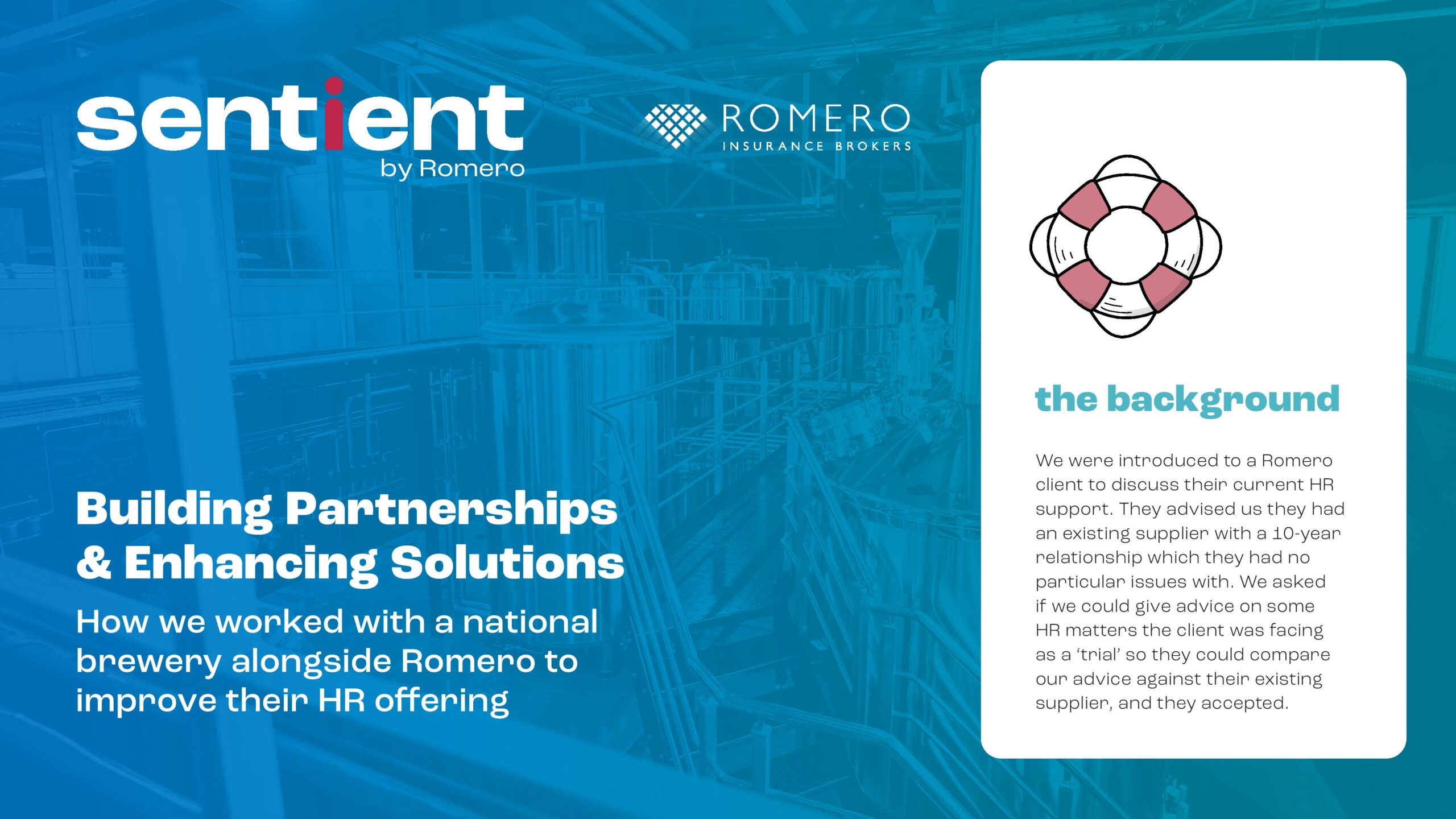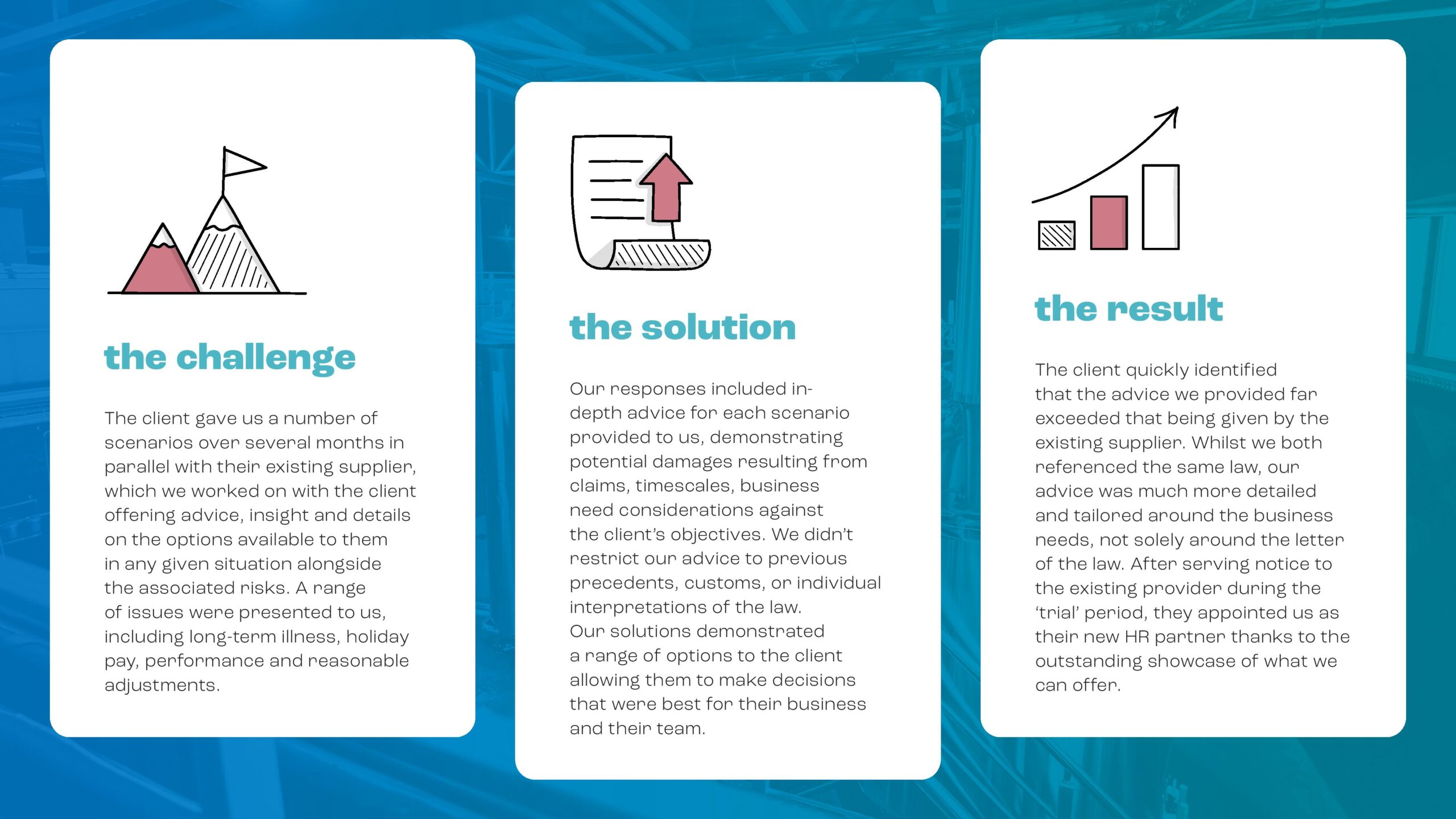 the background
We were introduced to a Romero client to discuss their current HR support. They advised us they had an existing supplier with a 10-year relationship which they had no particular issues with. We asked if we could give advice on some HR matters the client was facing as a 'trial' so they could compare our advice against their existing supplier, and they accepted.
the challenge
The client gave us a number of scenarios over several months in parallel with their existing supplier, which we worked on with the client offering advice, insight and details on the options available to them in any given situation alongside the associated risks. A range of issues were presented to us, including long-term illness, holiday pay, performance and reasonable adjustments.
the solution
Our responses included in depth advice for each scenario provided to us, demonstrating potential damages resulting from claims, timescales, business need considerations against the client's objectives. We didn't restrict our advice to previous precedents, customs, or individual interpretations of the law. Our solutions demonstrated a range of options to the client allowing them to make decisions that were best for their business and their team.
the result
The client quickly identified that the advice we provided far exceeded that being given by the existing supplier. Whilst we both referenced the same law, our advice was much more detailed and tailored around the business needs, not solely around the letter of the law. After serving notice to the existing provider during the 'trial' period, they appointed us as their new HR partner thanks to the outstanding showcase of what we can offer.
how to start working with sentient
Looking to improve your businesses HR services?
Check out more information on our services, and get in contact with us. Get the conversation started on improving your business's HR processes by enquiring with Sentient's HR outsourcing team.