See how taking immediate action through Sentient helped save a business after inspection. Sentient's services can be implemented with immediate effect for exceptional emergency situations.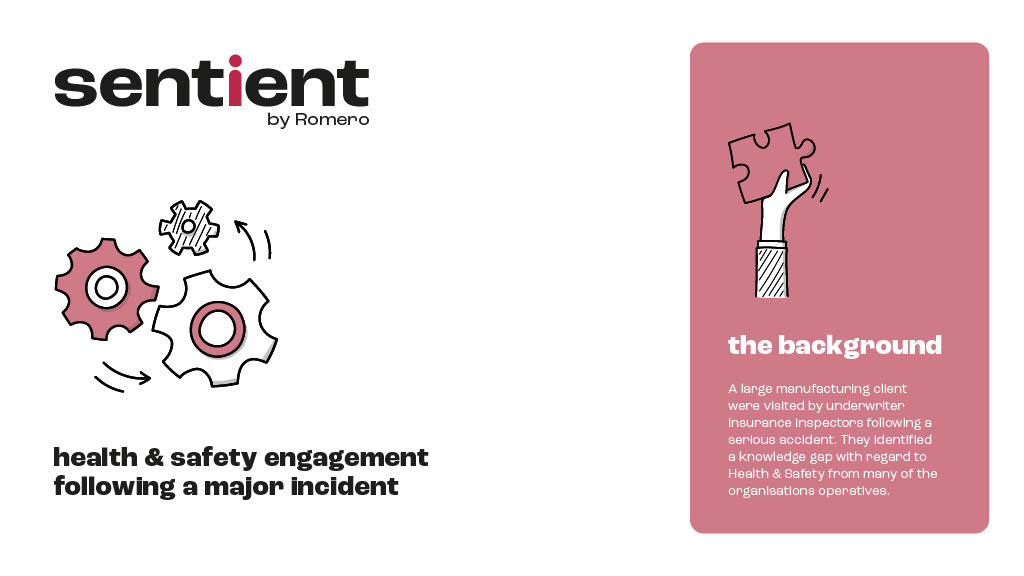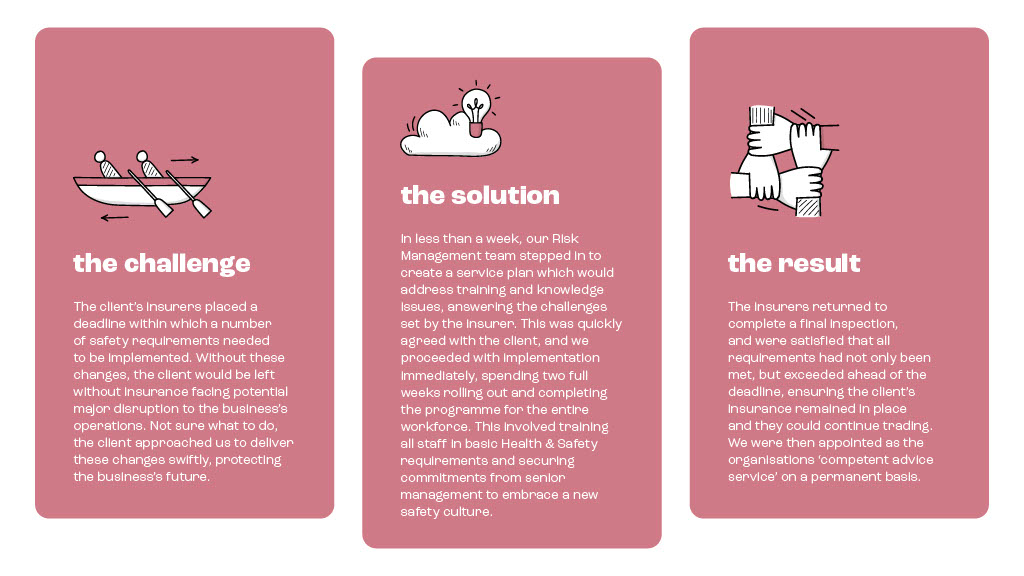 the background
A large manufacturing client were visited by inspectors following a serious accident. The insurance underwriter identified a knowledge gap with regard to health and safety. The business then turned to Sentient in an aim to improve and fill this knowledge gap from their operation managers.
the challenge
The client's insurers placed a deadline within which a number of safety requirements needed to be implemented. Without these changes, the client would be left without insurance, facing potential major disruption to the business's operations.
The client approached us to deliver these changes swiftly, protecting the business's future. We were required to curate and deliver immediate and appropriate training to standard.
the solution
In less than a week, our Risk Management team stepped in to create a service plan which would address training and knowledge issues. This successfully answered the challenges set by the insurer.
The solution was quickly agreed with the client, and we proceeded with implementation immediately. Our team spent two full weeks rolling out and completing the programme for the entire workforce. This involved training all staff in basic health and safety requirements and securing commitments from senior management to embrace a new safety culture.
the result
The insurers returned to complete a final inspection, and were satisfied that all requirements had not only been met, but were exceeded ahead of the deadline. Therefore, Sentient was able to ensure the client's insurance remained in place and they could continue trading. We were then appointed as the organisations 'competent advice service' on a permanent basis.
how to start working with sentient
Looking to improve your businesses health and safety services?
Check out more information on our services, and get in contact with us. Get the conversation started on improving your business's health and safety processes by enquiring with Sentient's Health & Safety team.