new year, new sentient style
Our visual branding and brand values have been given a fresh new look and feel.
It's more human. More personal. More Sentient.
The same talented people and the same great service you're used to, just delivered with a fresh new look.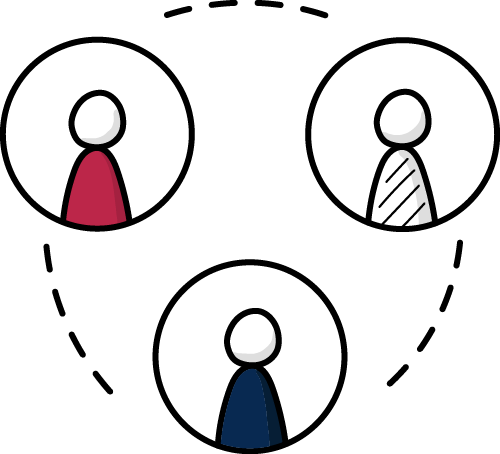 A human approach to HR
People have always been at the heart of our business. It's been our mission to empower businesses through tailored HR solutions for over 20 years, but we felt that our previous brand didn't truly represent who we are.
As a people focussed business, we wanted to steer away from looking too corporate & formal, to become more relatable and personal. So that the way we look and sound, accurately represents the way we work with our clients.
Of course, the work we do can be serious, but at the heart of everything is the people we support. So whilst we'll never be flippant or overly casual, we can soften our identity with this distinctive new style to help us showcase what makes Sentient unique.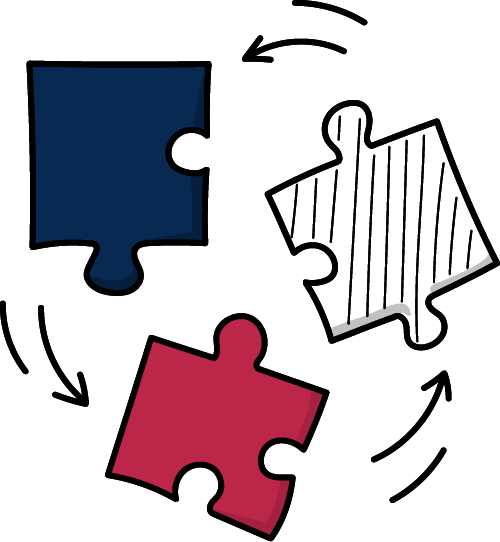 Our brand values
These underpin everything we do. They're at the core of how we work, and our approach to working alongside our clients. They help our team focus on what's most important to you, and benchmark every decision we make to ensure it's consistent with our promise.
They are:
human • compassionate • knowledgeable • flexible • supportive
You can read more about what these mean here.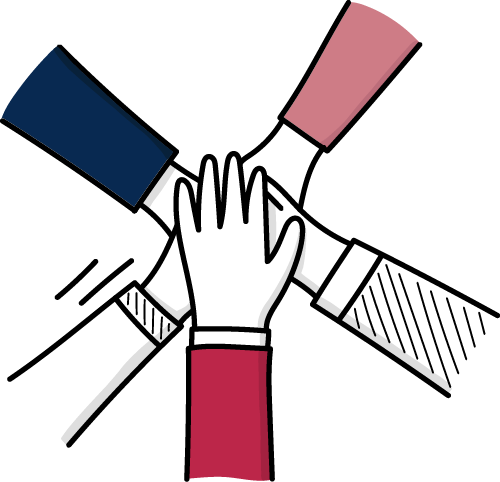 Our visual brand
We've expanded our colour palette, giving our services a modern, fresh look. Our blue still remains at the core of everything we do, but we've highlighted some bold, warm and friendly colours to help make key messages stand out, and to help us differentiate our services.
We've brought in bold new typography, and chose our hero typeface for its warm, analog friendliness and bold curves that hark back to the days of wood-block printing.
The professional services sector is full of generic stock photography. So we needed a style that was unique to Sentient.
Our new approach uses a fresh take for art direction with illustrations developed in our distinctive new style, to bring personality, movement and energy that draws you in to the engaging, people focussed brand we are.
All of these changes help to soften our brand. No harsh, old fashioned fonts. Outdated colours or corporate stock photography. Just something friendly, approachable and bold, representing the personal service we're famous for.

sentient vs. Sentient
Building on our approach to develop a human brand, the use of lower case further humanises the way we talk. It's more conversational, approachable and friendly.
So you'll see this approach throughout our marketing materials, and the way we present our brand, but fear not, the capital letters are here to stay on all the important stuff!
sentient by Romero
The eagle eyed amongst you might have spotted we've added 'by Romero' to our logo. This is because we've recently joined forces with Romero Insurance Brokers.
So, who are Romero?
As the UK's leading independent insurance broker, they're a business whose values align closely with our own. With a commitment to exceptional, personal service, and an entrepreneurial mindset, we're a perfect partnership.
We have worked alongside the Romero team for many years, and this partnership helps us deliver even more services for our clients, helping us grow and expand the great work we do, as well as providing their clients with our market leading HR, Employment Law and Health & Safety expertise.
But you can rest assured that you will still receive the same quality service and relationship you're used to from the Sentient team.
You can learn more about Romero here.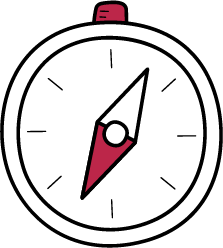 What's next?
Over the coming weeks and months, we're going to be updating everything about how we look. Starting with our website and marketing collateral. This will then flow through to all our presentations, documents, guides and so on! There are a lot of these – so bear with us. You might see our old style crop up here and there, but don't worry, it's all still the same great content you're used to.
We hope you like what you see, and if you have any questions about the changes we've made, don't hesitate to get in touch.